Трехкомнатная квартира ЛЮКС 2+1. 70m2, 7 этаж в 10 этажном доме с лифтом. Квартира имеет фантастический вид с балкона, расположена в пляжной зоне Дурреса.
Ведущее агентство Lux-Albania HOME продаёт и сдает в аренду албанскую недвижимость 11-й год. Оказываем профессиональные юридические услуги , также у нас работают опытные профессиональные переводчики Министерства Юстиции.
We offer you a helping hand in a difficult choice, advice, useful information and many options!
We stick to the alternative - the price - quality ratio must be the BEST!
informal approach to the choice of real estate;
complete decoration of apartments according to any of the selected options - economy, middle and luxury class;
we always have extra offers at below market prices;
in case of buying our real estate, the client receives a free transfer, three-day accommodation in an apartment and inspection of real estate in Durres and in other cities (by agreement with the manager), airport transfer;
we provide assistance in obtaining a residence permit.
Также наше агентство предоставляет все услуги, необходимые для меблировки и выполнения любого вашего заказа, включая сантехнические и электромонтажные работы. Для получения дополнительной информации обращайтесь по телефону: (Viber, WhatsApp) +355 69 517-31-01.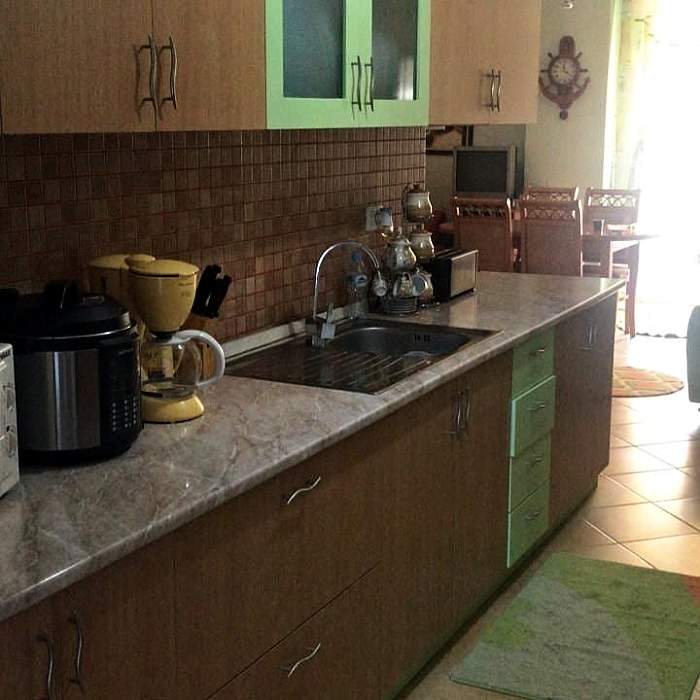 One bedroom apartment 1 + 1. 61 m2.
€

33,000
Profitable and comfortable apartment 1 + 1. Furnished, 4th floor, To the beach ...