1 + 1 / 50м2 на 1-м этаже в ухоженном здании, расположенном на главной пляжной улице города Дуррес. Вид на море. Цена 38000 €. Обратите внимание 1-я линия и всего в 50 метрах от пляжа.
Easy search for cheap flights on our website
Official partner of the company Lux-Albania HOME – Авиасейлс is one of the largest flight search engines in the world. They compare all available flight options for your request, and then direct you to purchase on the official websites of airlines and agencies.
The airfare you see on Aviasales — final. Removed all hidden services and checkboxes.
Lead agency Lux-Albania HOME sells and rents Albanian real estate for the 11th year. We provide professional legal services, we also employ experienced professional translators of the Ministry of Justice.
We offer you a helping hand in a difficult choice, advice, useful information and many options!
We stick to the alternative - the price - quality ratio must be the BEST!
informal approach to the choice of real estate;
complete decoration of apartments according to any of the selected options - economy, middle and luxury class;
we always have extra offers at below market prices;
in case of buying our real estate, the client receives a free transfer, three-day accommodation in an apartment and inspection of real estate in Durres and in other cities (by agreement with the manager), airport transfer;
we provide assistance in obtaining a residence permit.
You are served by ALBANIAN interpreters of the Ministry of Justice, lawyers and specialists of the Ministry of Internal Affairs.
It is important to note that our Ministry of Justice interpreter is the only lawyer in Albania. What does it mean? The fact that all documents are drawn up by a specialist, a doctor of science, who is responsible for the legal correctness of the document.
Also, our agency provides all the services necessary for furnishing and fulfilling any of your orders, including plumbing and electrical work. For more information, please call: (Viber, WhatsApp) +355 69 517-31-01.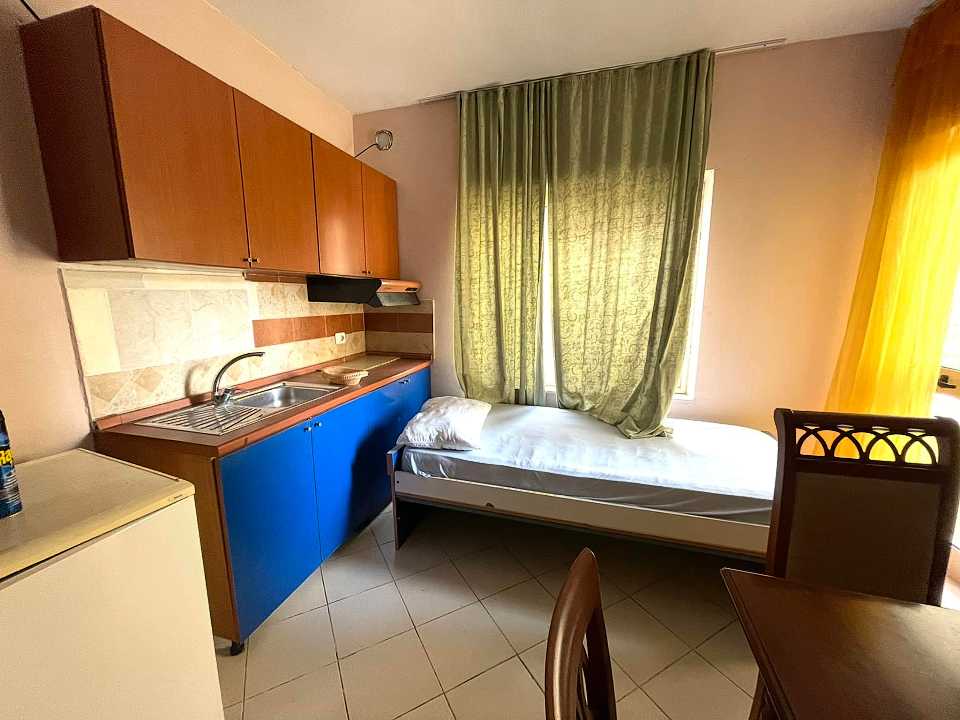 Большая студия 50м2. Дуррес
€

32,600
Продается большая студия в городе Дуррес. 3-й этаж с лифтом.…