An important change in the law for our clients. lightened obtaining a residence permit for third-country nationals who do not live in the EU, America or Canada. This change is effective November 3, 2021.
Citizens of EU countries have always had the right to obtain a residence permit on the basis of real estate ownership. For them, everything will remain unchanged. Clarifications on individual situations will be accepted.
But everyone else is still required to obtain a D visa and open a business and run it for at least a year.
No automatic issuance of a residence permit after the purchase of real estate is expected.
Далее, через год, эта категория получивших ВНЖ может подать заявление на изменение основания продления ВНЖ на "владение недвижимостью".
Это – новое в законе. И эта возможность уже действует.
IT workerswho do not work for the Albanian state, a residence permit will be granted after the publication of by-laws, which is expected in the near future. Packages of documents have been developed for them and for pensioners. Pensioners will not have the right to work, their income (pension) must be at least 900 euros per month.
Please don't listen false lawyers "experts", false translators who order their translations from others. Their activities in a country that is actively striving for the EU will not be long.
In pursuit of a client, they are ready for any fraud and fraud.
Be careful! Don't get information from supposedly legal FB groups from self-named experts and trolls. This can be costly as well. Due to lack of knowledge of the language, they publish incorrect information and interpretation of laws.
This information was obtained from the director of Lux-Albania Home, the only state legal translator licensed by the Ministry of Justice of Albania, Associate Professor of the University, Evelina Çela
https://www.facebook.com/evelina.cela and reliable government sources.
Easy search for cheap flights on our website
Official partner of the company Lux-Albania HOME – Авиасейлс is one of the largest flight search engines in the world. They compare all available flight options for your request, and then direct you to purchase on the official websites of airlines and agencies.
The airfare you see on Aviasales — final. Removed all hidden services and checkboxes.
Lead agency Lux-Albania HOME sells and rents Albanian real estate for the 11th year. We provide professional legal services, we also employ experienced professional translators of the Ministry of Justice.
We offer you a helping hand in a difficult choice, advice, useful information and many options!
We stick to the alternative - the price - quality ratio must be the BEST!
informal approach to the choice of real estate;
complete decoration of apartments according to any of the selected options - economy, middle and luxury class;
we always have extra offers at below market prices;
in case of buying our real estate, the client receives a free transfer, three-day accommodation in an apartment and inspection of real estate in Durres and in other cities (by agreement with the manager), airport transfer;
we provide assistance in obtaining a residence permit.
You are served by ALBANIAN interpreters of the Ministry of Justice, lawyers and specialists of the Ministry of Internal Affairs.
It is important to note that our Ministry of Justice interpreter is the only lawyer in Albania. What does it mean? The fact that all documents are drawn up by a specialist, a doctor of science, who is responsible for the legal correctness of the document.
Also, our agency provides all the services necessary for furnishing and fulfilling any of your orders, including plumbing and electrical work. For more information, please call: (Viber, WhatsApp) +355 69 517-31-01.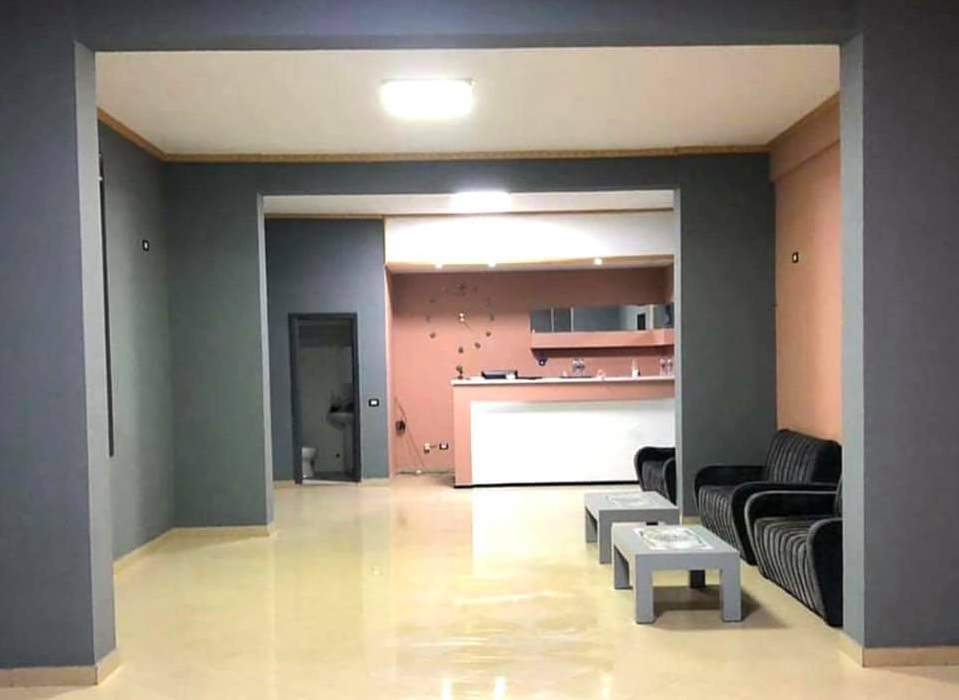 Продается кафе – бар. Готовый бизнес. 80m2
€

0
Продается кафе – бар. Готовый бизнес. 80m2 + 16m2 веранда,…