High demand from foreign citizens has led to a 40-60% increase in prices for existing apartments from Shkembi Kavayes to Saranda during the year. In new resorts under construction on the Riviera, apartment prices start from 2,000 to 4,500 euros / mW. This year, prices for villas on the coast have also increased. Luxury villas with sea views are on sale for 1.2 million euros, the price in 2021 was 1 million euros. In the resorts of the South, more Albanians buy real estate to invest in rent or resell it to foreigners due to rising prices from year to year.
New apartments on the coast this year are sold at a price of more than 900 euros / m². Real estate agencies claim that new build prices have risen in places like Durres, Cherret, Saranda and Vlora.
In Durrës, prices for apartments away from the beach have increased by 20%, while the biggest difference is observed in the first line properties of Shkembi Kavayes, where prices are higher by 46%.
In Cerret, prices for new houses from 1200 euros/m² in 2021 have reached 1400 euros/m² this year (an increase of 16%). In Saranda, apartment prices also continued to rise this year. In new buildings for the period 2021-2022, prices increased by 40%. The same growth is observed in standard apartments built 10 years ago.
VIP apartments continue to be sold in this city, thanks to the coveted position by the sea and large verandas with prices up to 3,500 euros/m² (a year ago, agents claimed that VIP properties were sold for 4,000 euros/m²). m²).
Market participants argue that the rise in prices was driven by higher construction costs due to improved building materials, new project standards and high demand for overseas property purchases.
This year, apartments in unfinished 2-3-storey buildings of the main resorts are also distinguished by high prices. In the tourist complex "Cape Merlit" in Ksamil, apartment prices reached 4500 euros / m², in "San Nicolas", the palace 2500 euros / m², in "San Pietro" in Lalez Bay from 1700 to 2200 euros / m² and in Vlora up to 2000 EUR/MW. It is expected that prices for these complexes will increase by 10-15% by 2023.
How prices for apartments in Durres have changed
This year in Durres, prices for apartments in new buildings away from the beach have increased by 20% compared to previous years. Market agents say that in addition to increasing demand from foreigners, the new port project has also contributed to rising property prices on the first line in Durrës. For apartments near the port, sales are stagnating as owners predict high price increases after the completion of the project.
Arian Gyuzi, a broker in Durrës, says that new buildings in zone B (former police station and stadium) from 750 euros that have been for years are selling for 900 euros/m². There is no demand for these apartments.
"We are talking about buildings located far from the sea, or, as we call them, in zone B. The increase in prices was influenced by the rise in the price of building materials, especially iron, which marked a high price this year. year. The quality of the buildings is also better, but there is no demand due to the high price in relation to the location. In these areas, more apartments are sold at prices ranging from 500 to 750 euros/m²."
According to him, apartments in zone A of Durrës (near Kurrilave and the port) cost from 900 to 1300 euros/m² (with sea view). There hasn't been much new construction in these areas this year.
In Shkëmbi i Kavajës for 2022, prices for apartments in the first line of construction have risen sharply due to increased demand from foreigners. "Apartments on the first line are sold at prices ranging from 1,000 to 1,100 euros/m from 700 to 750 euros/m last year.
The demand for them is very high, mainly from the citizens of the Czech Republic who want to buy a house with a sea view. "This year, the demand for apartments in the first stage of construction from foreign citizens was very high, both in Durres and in Cerret," emphasizes Mr. Gyuzy.
Apartments on the first line are sold at prices ranging from 1000 to 1100 euros/m, from 700 to 750 euros/m last year. The demand for them is very high, mainly from the citizens of the Czech Republic, who seek to buy houses with a sea view.
Golem, destination of Kosovo Albanians and Macedonians
If 10 years ago the residents of Tirana, Fier and Elbasan massively bought apartments in the Golem area, using them as holiday homes, then in the last 2-3 years they have been sold to Kosovo Albanians and citizens of North Macedonia. The high demand for real estate from foreigners, mainly on the first line, increased their prices in Golem from 800 euros to 1000 euros / m2.
Source: shqiperiaime.com.al
Easy search for cheap flights on our website
Official partner of the company Lux-Albania HOME – Авиасейлс is one of the largest flight search engines in the world. They compare all available flight options for your request, and then direct you to purchase on the official websites of airlines and agencies.
The airfare you see on Aviasales — final. Removed all hidden services and checkboxes.
Lead agency Lux-Albania HOME sells and rents Albanian real estate for the 11th year. We provide professional legal services, we also employ experienced professional translators of the Ministry of Justice.
We offer you a helping hand in a difficult choice, advice, useful information and many options!
We stick to the alternative - the price - quality ratio must be the BEST!
informal approach to the choice of real estate;
complete decoration of apartments according to any of the selected options - economy, middle and luxury class;
we always have extra offers at below market prices;
in case of buying our real estate, the client receives a free transfer, three-day accommodation in an apartment and inspection of real estate in Durres and in other cities (by agreement with the manager), airport transfer;
we provide assistance in obtaining a residence permit.
You are served by ALBANIAN interpreters of the Ministry of Justice, lawyers and specialists of the Ministry of Internal Affairs.
It is important to note that our Ministry of Justice interpreter is the only lawyer in Albania. What does it mean? The fact that all documents are drawn up by a specialist, a doctor of science, who is responsible for the legal correctness of the document.
Also, our agency provides all the services necessary for furnishing and fulfilling any of your orders, including plumbing and electrical work. For more information, please call: (Viber, WhatsApp) +355 69 517-31-01.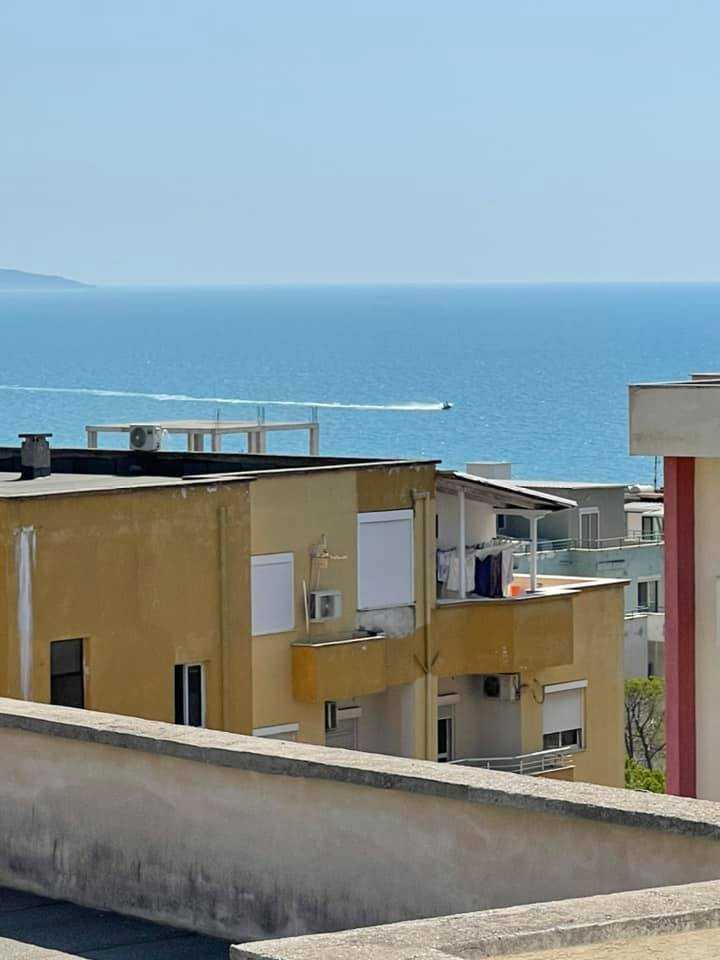 Двухкомнатная квартира 1 + 1. 67 м2. Дуррес/Шкемби Кавайес
€

48,000
Выгодная цена случая. Продается квартира 1 + 1 67м2 с…